June 16, 2015, San Diego, CA – California-based Golden Acorn Casino & Travel Center has purchased a suite of VizExplorer's award-winning technology. Golden Acorn, owned and operated by the Campo Band of Mission Indians, will implement VizExplorer's marketing and campaign management software, and its gaming-floor optimization software.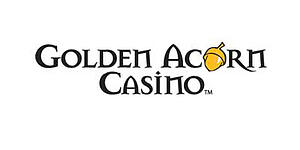 "As a tribal casino in a highly dynamic and competitive market, we immediately saw the value of using the VizExplorer technology to drive more effective marketing campaigns and to help better optimize our gaming floor," said Larry Drousé, General Manager, Golden Acorn Casino. "VizExplorer's automated campaign management functionality allows us to dynamically execute segmented and very specific campaigns in minutes. It also helps us track the results of our campaigns much more effectively and to make sure we are getting the best results on each dollar we spend."
Added Andrew Cardno, Chief Technology Officer, VizExplorer: "We are delighted that the team at Golden Acorn Casino has chosen VizExplorer's business and operational intelligence software to raise its game to the next level. We look forward to working with them to ensure they are up and running quickly and seamlessly on these powerful tools."
The sale was handled by VizExplorer reseller Game Changing Technologies.
About Golden Acorn Casino
Open 24 hours daily, Golden Acorn Casino's 40,000-square-foot facility features 750 slot machines, 9 table games, as well as two dining options and a bar. Golden Acorn Casino is located at 4,000 feet above sea level in the beautiful Campo Mountains off Interstate 8, just 45 minutes east of San Diego and 45 minutes west of El Centro.
About VizExplorer
VizExplorer software makes life easier, more productive and more profitable for casino operators. Our powerful, yet intuitive applications provide elegant solutions to a range of challenges, from marketing campaigns to player development to slot-floor optimization and more. Using a robust and proven platform that seamlessly integrates player, gaming and other data streams, VizExplorer software automates essential operations and provides valuable business insights in real time.
Headquartered in San Diego, VizExplorer is led by a team of renowned business-intelligence experts, seasoned casino-industry veterans and world-class software developers devoted to building the very best products and backing them with extraordinary support.
VizExplorer. Harness the color of data.
Contact:
Nicole Seidlitz
nicole.seidlitz@vizexplorer.com