May 2, 2016, San Diego, CA – VizExplorer today announced that it has signed an agreement with the Choctaw Nation of Oklahoma to install hostViz™, the company's player development solution at Choctaw Casino Resort properties in Oklahoma.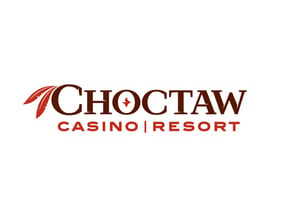 Along with the VizExplorer® Data Integration Hub and vizDashboard™, Choctaw Casino Resort's Player Development department has also selected hostViz™—a comprehensive CRM tool that provides real-time player management and development, host task facilitation and reporting capabilities.
hostViz™ empowers casino hosts to easily manage tasks with real-time data about their VIP player activity. Available on desktop and mobile, hosts benefit from highly efficient task management, improved player communication and increased face-to-face interactions. Host team leaders use hostViz™ to facilitate host tasks, track individual and team performance and
ultimately increase VIP player activity and resulting revenues.
"At Choctaw Casino Resort, enhancing our VIP guest experience is key to our future success. We feel that our partnership with VizExplorer and the hostViz™ solution will allow us to achieve this goal and remain competitive in today's gaming environment," said Walter Allen, Director of Player Development at Choctaw Casino Resort.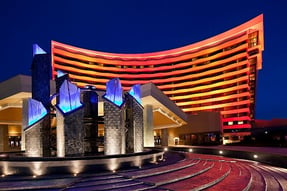 "We're thrilled that hostViz™ is being deployed by Choctaw's hardworking Player Development team to improve their operational intelligence," said Angela Ahmet, VP of Customer Success at VizExplorer. "We developed hostViz™ to help hosts increase their efficiency and interactions with players, and to help casinos offer a personalized guest experience that drives revenue."
hostViz™ is an essential component of VizExplorer's Operational Intelligence solution that enables the smart casino, and has been deployed in more than 60 casinos in the last 18 months.
About Choctaw Casino Resort
Choctaw Casino Resort – Durant is a AAA Four Diamond resort and entertainment destination in Southeastern Oklahoma. The resort boasts new features and amenities as a result of a two-phase expansion project completed in 2015. The addition of the Spa Tower brings the total number of guest rooms to 776. The recently unveiled multi-purpose, three-level convention/entertainment venue offers over 100,000 square feet of meeting and convention space, seating for more than 3,000 people, and the Oasis Pool area with four tropical pools and private cabanas. The resort's newest amenity is the region's premier entertainment complex, The District. At The District, visitors can enjoy Tailgaters sports bar, 20 bowling lanes, a 40-game arcade with laser tag, and a state-of-the-art movie theater. For more information, visit www.ChoctawCasinos.com.
About VizExplorer
VizExplorer offers Operational Intelligence (Oi) solutions to the casino, sports, entertainment and manufacturing industries. The next generation in data driven decision making, Oi delivers on the promise of business intelligence by letting businesses analyze live, fast-changing data and take immediate action using a single toolset. VizExplorer's applications and tools enable enterprises to address smart space and profit optimization, marketing campaign management, CRM and customer service.
VizExplorer is led by a team of distinguished Oi experts, seasoned industry veterans and world class software developers devoted to building the very best products backed by extraordinary support. VizExplorer is headquartered in San Diego, with offices in Las Vegas and Wellington, New Zealand. www.vizexplorer.com
VizExplorer Press Contact:
Solange Jacobs Randolph
+1 858-336-8728
press(at)vizexplorer(dot)com